2021 THE OLED KOREA CONFERNCE
15-16 July , 2021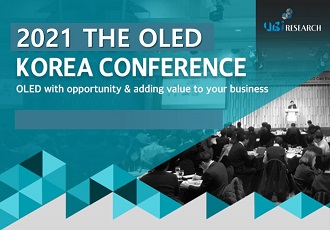 What makes the OLED Korea Conference gain its reputation?
Reputation as the Best Program / Admired Speaker
Multiple Sources to Share Ideas of the First-Class Venue of Networking and to Find a New Opportunity through Co-operation
The Most Reliable Sources for Markets to Deliver Goods and Predict Industrial Trends
The OLED KOREA CONFERENCE provides the best venue to discuss the market.
The world-class international business conference is held to emphasize the present and future of OLED, from multiple viewpoints.