A Weekly Industrial Trend
A Weekly Industry Trend Report analyzes information revealed in the display industry, including OLED on a weekly basis, to be provided to customers.
Provided as the paid service for a year, this report is rendered to customers, by mail, every Monday.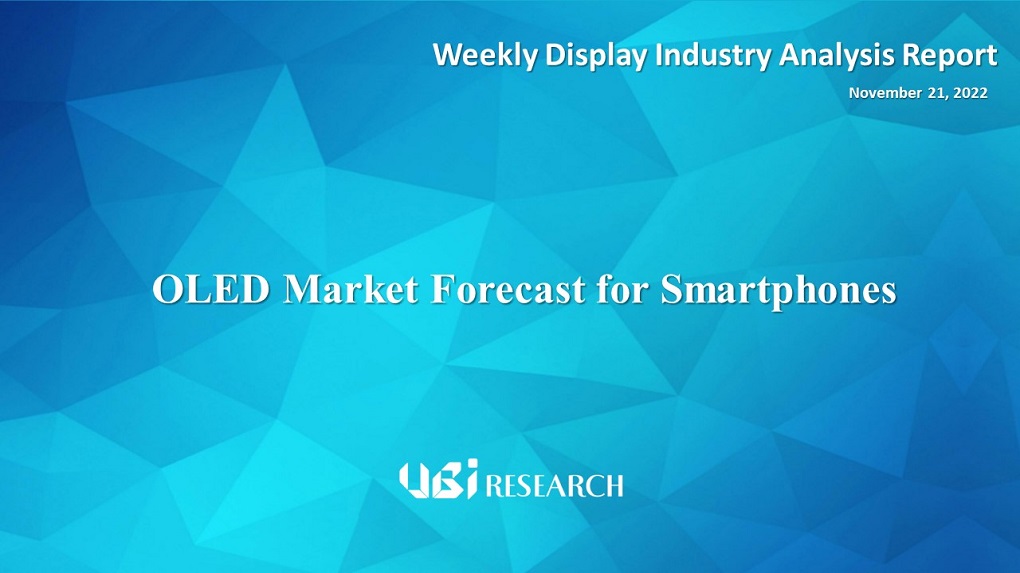 In 2021, smartphone (including foldable phone) OLED shipments were *** billion units, but this year's expected shipment is *** million units. This is a decrease of ** million units from last year.
Weekly Display Industry Analysis Report