A Weekly Industrial Trend
A Weekly Industry Trend Report analyzes information revealed in the display industry, including OLED on a weekly basis, to be provided to customers.
Provided as the paid service for a year, this report is rendered to customers, by mail, every Monday.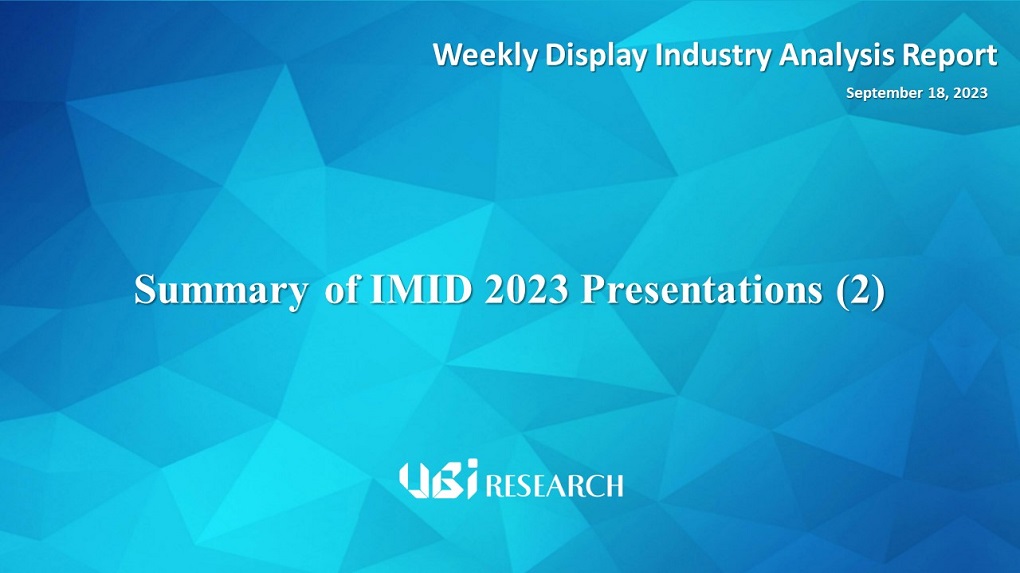 September 18, 2023
IMID 2023 was held at BEXCO, Busan from August 22nd to 25th.
In this weekly report, we summarize the IMID 2023 announcements from last week.
This weekly report summarizes Meta's keynote speech and presentations related to micro LED and AR/VR/XR.
Weekly Display Industry Analysis Report