A Weekly Industrial Trend
A Weekly Industry Trend Report analyzes information revealed in the display industry, including OLED on a weekly basis, to be provided to customers.
Provided as the paid service for a year, this report is rendered to customers, by mail, every Monday.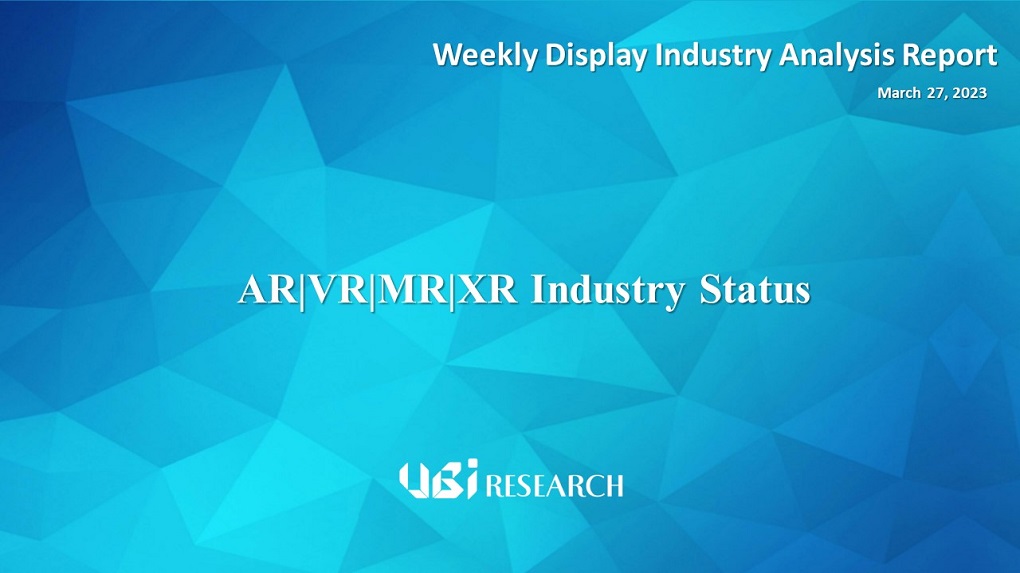 March 27, 2023
AR and VR devices released since 2003 and the companies that produce them were investigated.
Weekly Display Industry Analysis Report