A Weekly Industrial Trend
A Weekly Industry Trend Report analyzes information revealed in the display industry, including OLED on a weekly basis, to be provided to customers.
Provided as the paid service for a year, this report is rendered to customers, by mail, every Monday.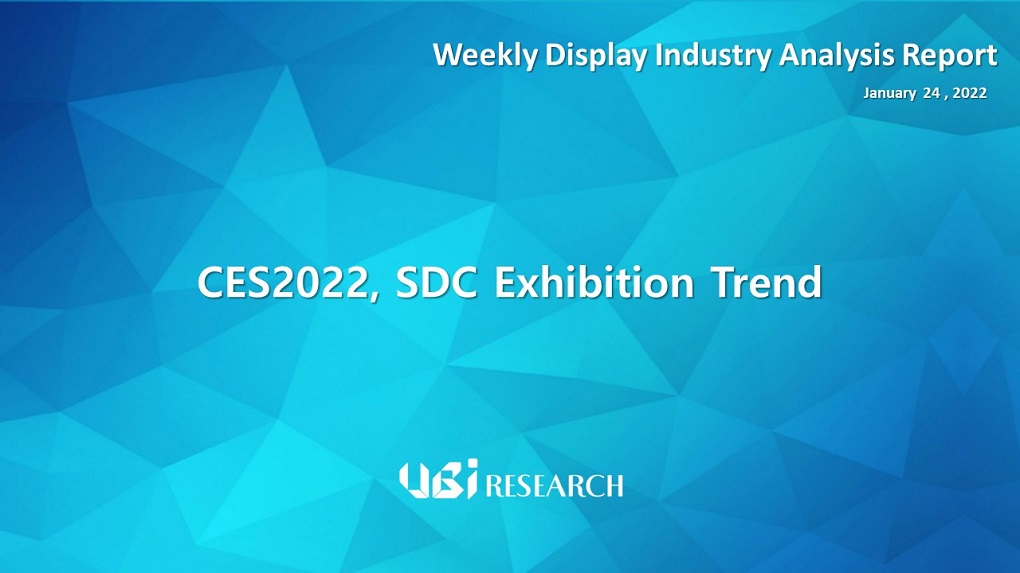 We visited a private booth installed by Samsung Display (SDC) at the Encore Hotel ay CES2022.
In SDC's private booth, OLED for mobile devices and QD-OLED for TV were exhibited, but SDC prohibited taking pictures in the private booth. Only the products in the photos provided by SDC were included in this weekly report.
Weekly Display Industry Analysis Report