A Brief of the Chinese Trend
A Weekly Industry Trend Report analyzes information revealed in the display industry, including OLED on a weekly basis, to be provided to customers.
as the paid service for a year, this report is rendered to customers, by mail, every Monday.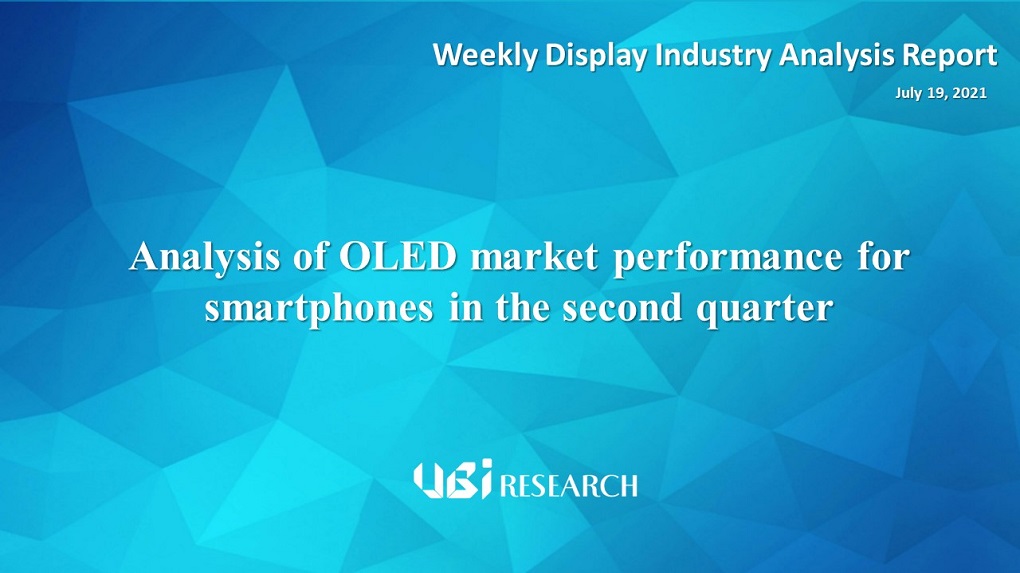 OLED shipments for smartphones in the second quarter were 136.3 million units, which decreased by 7.6% compared to the previous quarter (QoQ) but increased by 57.2% compared to the same quarter of last year (YoY).
In the second quarter of last year, the smartphone market shrank because COVID-29 began to spread worldwide in earnest, and the YoY for this quarter was relatively high.
Weekly Display Industry Analysis Report
No items were found matching your selection.