A Weekly Industrial Trend
A Weekly Industry Trend Report analyzes information revealed in the display industry, including OLED on a weekly basis, to be provided to customers.
Provided as the paid service for a year, this report is rendered to customers, by mail, every Monday.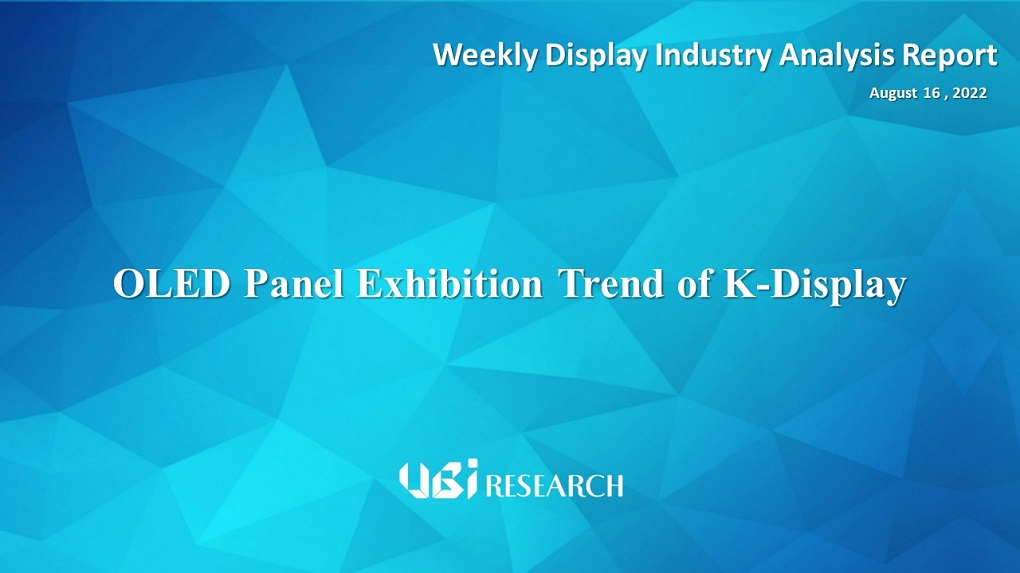 'K-Display 2022' was held at COEX in Samseong-dong, Seoul from August 10 to 12, 2022.
In this weekly, major display products exhibited by Samsung Display and LG Display are summarized.
Weekly Display Industry Analysis Report